Our team is shaping the future of finance.
Our team is comprised of expert CFOs, Controllers and Accountants with years of experience spanning a wide range of industries. When you engage with CFO Hub, your business taps into this collective experience, helping you to translate financial information into actionable intelligence.
Interested in joining our family? We're hiring!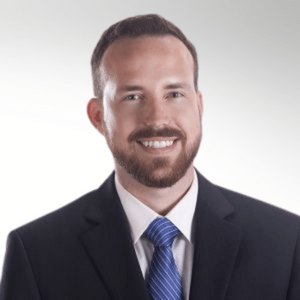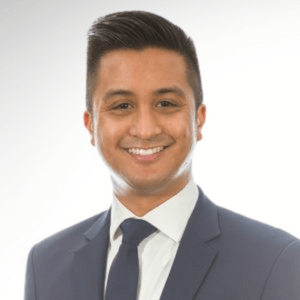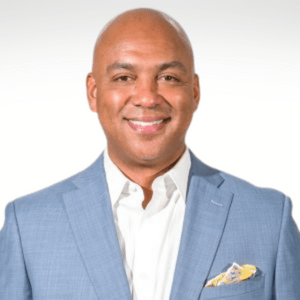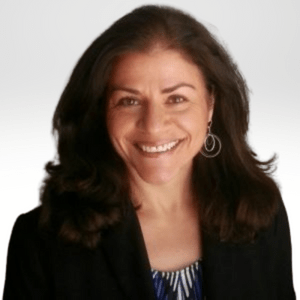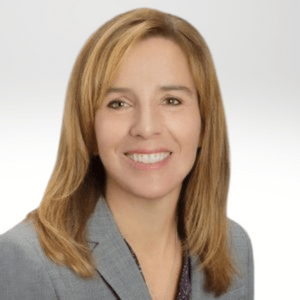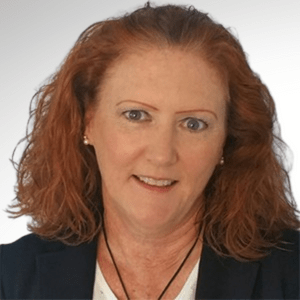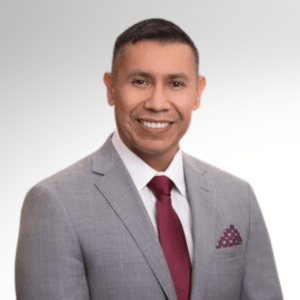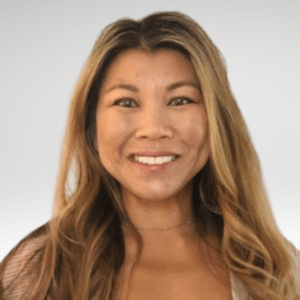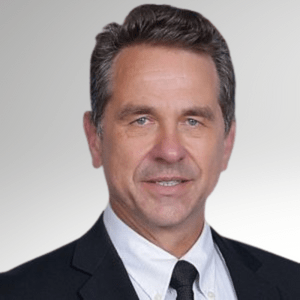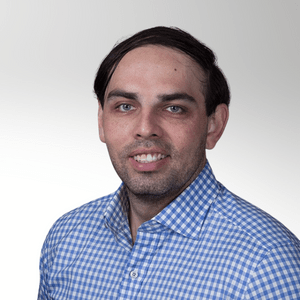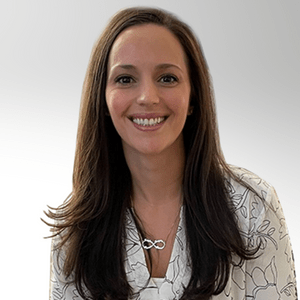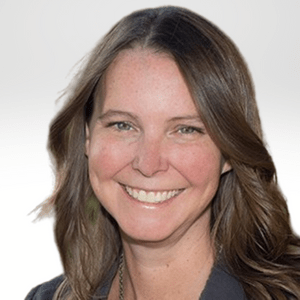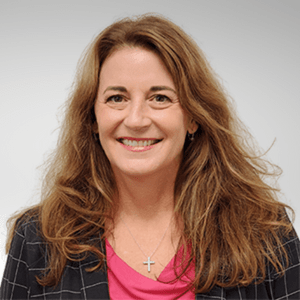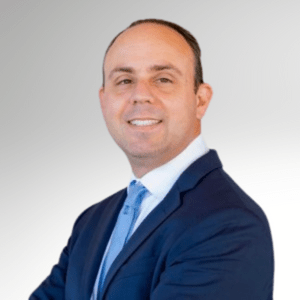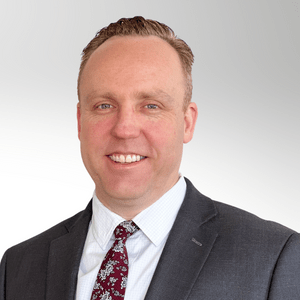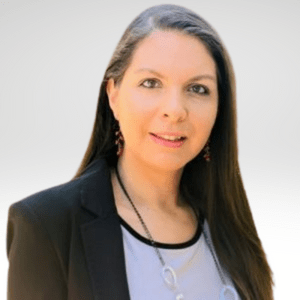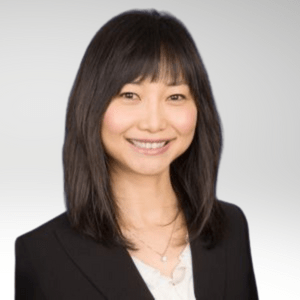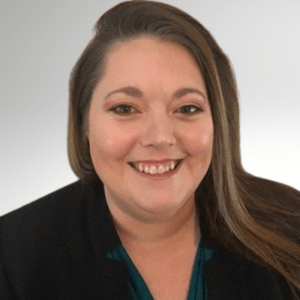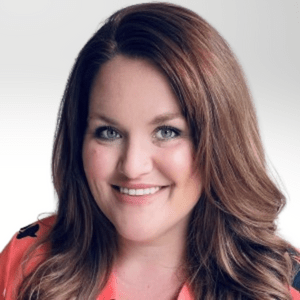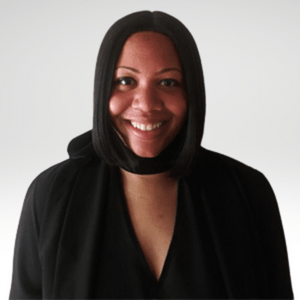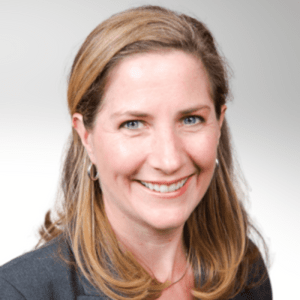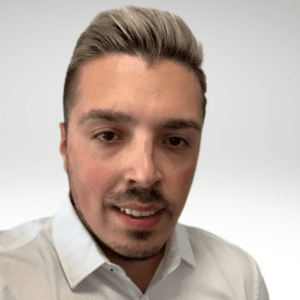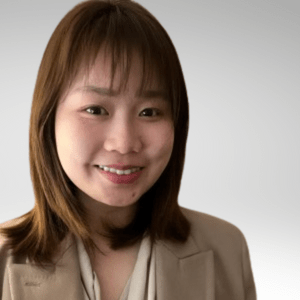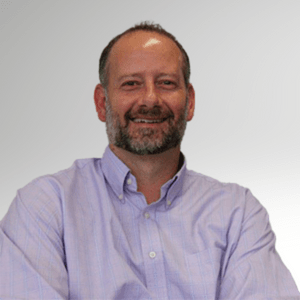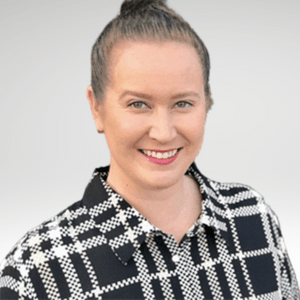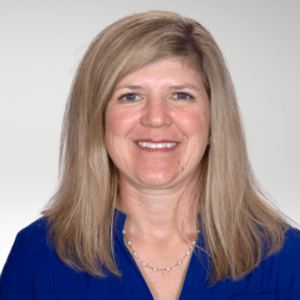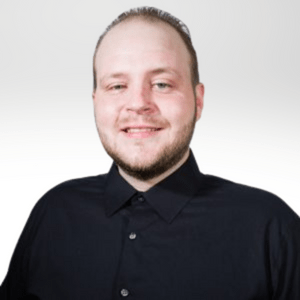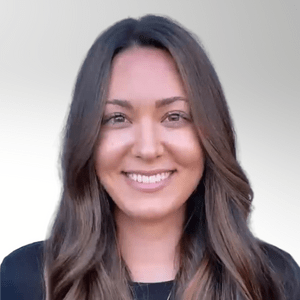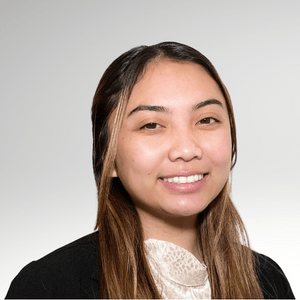 Schedule a Free Consultation

Jack Perkins
Jack Perkins founded CFO Hub to provide strategic finance and technical accounting services to small to medium size enterprises. With over a decade of experience, his background has equipped him with the skills necessary to meet the needs of even the most intricate business models. Experience includes global corporate controllership, CFO consulting, financial and technical accounting advisory, and all facets of financial reporting and bookkeeping. Jack began his career in public accounting and is a licensed CPA in the State of California.

Mark Jacob
Mark is an accounting and finance professional with over a decade of experience in public accounting and consulting. With experience in audit, tax and financial reporting in various industries such a real estate, healthcare and technology, he has a broad knowledge base to draw from to help his clients. As both an accountant and entrepreneur, he is passionate about helping clients strategically organize and grow their businesses to reach their goals.

Brandon Hawkins
Brandon comes to us with over 25 years of Corporate, Commercial, Small Business and Private Banking experience. He fully understands the importance of quality financials, financial strategy and financial leadership for a company who aspires to grow, borrow, or re-invest in themselves. Outside of work Brandon is a volunteer high school football coach. He can be found running and jumping on the sidelines Friday nights inspiring young student/athletes countywide.

Rolla Salameh
Rolla is an innovative and driven accounting professional with 20 years of experience as Corporate Controller. In addition to her successful career managing accounting departments and streamlining processes, Rolla has a degree in accounting and is a certified QB and Xero Pro-Advisor. Her focus goes beyond just the accounting/bookkeeping function, her mantra " to keep it simple" and her unusual ability to bridge the gap between what has been, what needs to be and what others say cannot be done is what makes her stand out.

Raul Pulido
Raul is a Certified Public Accountant (CPA) with 20 years of experience in finance and accounting. In addition to working at PWC and Deloitte, he has held positions of VP of Finance at Proficio, and US Controller at NatureSweet. Raul has led multinational teams across Europe and Latin America within various industries. As an entrepreneur, he collaborates with CFO Hub in order to deliver maximum value to CFO Hub's clients.

Shannon Case
Shannon is an Accounting professional with over 12 years of Corporate Controller experience. She specializes with small start up companies mostly in Biotech and Communication Software industries. Her B.A. in Accounting and experience in audit and financial accounting gives her a sound base to help companies build and improve their accounting processes and procedures. Her goal is to help Executives and Management reach their milestones in order for the company to gain traction and become successful.

Betsy Pugh
Betsy Pugh is a results oriented strategic finance & accounting executive with 25 plus years of senior level management experience providing high-level financial leadership, business advisory, policy and procedure establishment, and automated solutions to complex not-for-profit, commercial, and government contracting environments from start-ups to established organizations. She has championed successfully 40 plus prominent audits from internal & external regulators; lead high-profile mergers & due diligence ventures for financial integration; & improved profitability through pricing methods, indirect rate structuring, & budget process enhancements. Betsy earned a Bachelor in Science with a major in Accounting from George Mason University. She has an MBA in Accounting from the University of Phoenix.

Antonio Escamilla
Consulting Staff Accountant
As an accounting professional with a BA in Finance from CSULB, Tony has 5 years of experience in accounts payable, collections, bookkeeping, month-end close, and analyzing and creating reports. Working with different clients mainly in the beverage and food industry. Tony has learned many accounting and inventory systems that have helped run implementation projects and consult with new clients. Tony is QuickBooks Pro certified and proficient with Excel. When not crunching numbers, Tony is a musician that enjoys DJing and producing music.

Joanna Freeman
Joanna is a CPA with over 25 years of accounting and finance experience. In addition to working at Deloitte, she has held various controller and CFO roles in the insurance, healthcare and non-profit industries. Her broad experience has given her the opportunity to work and manage all levels of the finance and accounting function and develop strong teams. She enjoys the challenge of understanding an organization to find efficiencies and streamline accounting processes, while maximizing individual team members contributions by identifying their unique abilities.

Tricia Gilmore
Tricia is a Certified Public Accountant (CPA) and holds a Chartered Global Management Accountant (CGMA) designation with 25 years of experience in finance and accounting. In addition to working at PWC, she has held positions of Controller at L3 Linkabit Division and Director of Financial Planning & Reporting at Cubic Corporation, resulting in strong specialized knowledge of GovCon accounting and compliance.

Michael Kricfalusi
Michael Kricfalusi is a senior real estate professional and CFO with over 30 years of experience in asset management, acquisitions, dispositions, leasing, underwriting, reporting and financial analysis. Mr. Kricfalusi's role includes assisting in the evaluation and selection of new projects, acquiring debt and equity financing for each development and serving as the company's liaison between its lenders and private investors. He is also responsible for overseeing the accounting staff and all accounting operations, policies, procedures and quality controls and managing the financial and reporting systems and the overall tax strategies and regulatory filings.
Prior to joining CFO Hub, Mr. Kricfalusi served as the Chief Financial Officer for Columbus Capital and Foursquare Properties. He was also the Controller for Fairfield Properties where he was responsible for the construction accounting of 100 simultaneous redevelopment and tax credit projects with approximately $10 million in monthly construction costs, reporting construction results, loan draws, vendor compliance, accounts payables and working with investors and lenders to define reporting objectives and structuring management agreements.
Mr. Kricfalusi attended Humboldt State University and received a Bachelor's degree in Accounting and Finance.

Jill Thompson
Consulting

Finance & Contracts Analyst



Jill Thompson is a results oriented strategic finance, pricing and contracts management professional.  With over 26 years of combined experience in the Defense Industry, her broad experience has given her the opportunity to assist companies large and small with their needs.  She has led several budgets, provided indirect rate structuring, audit support (internal and external), proposal pricing, contracts management, and also provided accounting system implementation support & testing.  She is a true team player with exceptional communication skills and enjoys sharing her knowledge with others.

Kameron Cook
Kameron began her accounting career in public accounting where she audited public and private retail and manufacturing companies, supervised small and large teams, taught new hire and development trainings, helped her clients implement SOX and served as a fraud expert. After public accounting, Kameron worked in corporate accounting for both public and private companies in real estate, green energy and retail industries. As a consultant, Kameron enjoys working with all types of businesses.

Marie Grace Alban
Consulting Accounting Manager
Marie Grace is an accounting professional with an executive MBA from Loyola Marymount University. She has 10+ years of experience in managing, strategically improving the accounting process of the various companies she has worked in. She's able to identify areas of strength and weakness and implement company policies, standards, changes, and systems that optimize productivity and bottom line. She's worked in a variety of industries such as design, construction, beverage, and entertainment. Her experience runs the gamut from hiring, training, and leading accounting audits, to implementing and creating the accounting departments needed such as payable, receivable, claims, disputes, and collections.

Jana Beaupre
Consulting Accounting Manager
Jana is a proactive and skilled Certified Public Accountant with prior experience working for PWC in both Audit and Tax projects. She graduated Summa Cum Laude with a BA in Accounting from CSUF. Jana is a certified QuickBooks Pro Advisor and highly proficient with Excel. She has shown keen ability to analyze financial records and provide timely financial information that supports business objectives. She has comprehensive knowledge and experience in managing financial information, accounting procedures, and taxation with expertise in general accounting.

Tina Shoemaker
Consulting Accounting Manager
Tina is an accounting professional with a Master's degree in accounting and over 6 years of experience providing all levels of accounting services from entering day to day transactions to preparing year-end financial statements. She has prepared all varieties of tax returns and have worked on IRS audits and tax litigations and excels at reconciling variances, clean-up of records, and she is passionate about understanding her client's needs in order to develop customized reports that go beyond traditional financial statements to help their businesses meet their specific goals.

Omolara McCloud
Consulting Senior Accountant
Omolara is an accounting professional with a background in design. After attending the world-renowned College of Design, Architecture, Art and Planning, she graduated with a BBA in Accounting from the University of Cincinnati-#41 business program in the US. Omolara has a financial reporting background in education, manufacturing, and governmental entities. She is a certified Quickbooks ProAdvisor, certified Xero Advisor and has advanced fiscal abilities to affect client growth and success. Omolara speaks conversational Spanish and Arabic. She has passion and expertise in international business after studying abroad in Dubai via the Clinton Scholarship and meeting President Clinton himself.

Sheri Benfield
Consulting Senior Accountant
Sheri is a Certified Public Accountant (CPA) with internal audit and corporate accounting experience. She also holds a professional civil engineering license (PE) and has over ten years of design and construction project management experience. Sheri completed a Master of Business Administration at San Diego State University and is proficient with SAP and Excel. She is process-driven and enjoys the puzzle-solving aspect of accounting. Away from consulting, Sheri is an avid sports fan, casual golfer, and dog mom.

Brandon Rebua
Consulting Staff Accountant
Brandon is a staff accountant with CFO Hub and an accounting graduate from the University of California, Riverside. He is a certified Quickbooks ProAdvisor and has interests in assisting companies to streamline their accounting processes. In addition to assisting the CFO Hub team, Brandon wants to create a sound base in accounting procedures and financial reporting to eventually provide direct services to clients. Outside of work, he is a volunteer tax assistant providing free tax assistance to help low-to-moderate-income families in San Diego.

Katie Otting
Consulting Staff Accountant
Katie Otting is an Accounting Professional with nearly 9 years of progressive accounting experience in accounts payable, collections, month end close, bookkeeping, tax preparation, internal controls, timekeeping system management and payroll processing. She has experience working with multiple clients in several different industries including logistics, recruiting, consulting, entertainment, and construction. Katie focuses on process optimization with clients and strives to create the most efficient and effective processes that are uniquely geared towards each organization.

Matthew Roberts
Matt is a CPA and member of AICPA/CalCPA with significant experience assisting companies with calculating/documenting/sustaining their R&D tax credits. Matt has over 16 years assisting companies in a variety of industries including manufacturing, A&D, medical device, pharmaceutical, consumer goods, and software development. Matt is a proven thought leader in the R&D tax credit world and is a frequent speaker in a variety of forums including CalCPA and TEI. Matt has also instructed at national R&D tax credit training courses within Big Four and has also hosted national industry-facing webcasts on R&D tax credit tax technical/current development topics.

Sarah Whipple
Sarah Whipple is a Human Resource Generalist with over 10 years of experience in administrative work, operational development, data management, timekeeping, payroll processing, customer service, and team support. She earned a Lean Six Sigma Green Belt certification in process optimization and believes a key to success is strategically mapping and streamlining procedures for greatest efficiency. Sarah has worked with a variety of industries, including scientific research, healthcare, retail, and K-12 education. At CFO Hub, she continues to work with clients in an assortment of businesses.

Joseph Perkins
Joseph is an experienced Digital Marketer and Webmaster who is eager to stay on the cutting edge of technology. He monitors the ever-changing Digital Marketing industry for any changes in rules, tools or techniques. Joseph has certifications in Google Ads and Google Analytics, and is hungry for more. He has been building websites and experimenting with computers since he was 12 years old and shows no signs of slowing down now. When he is not working, you'll find Joseph traveling with his fiancée or indulging in his other nerdy hobbies at Dave 'n' Busters.

Polly Chan
Consulting Senior Accountant
As an accounting professional graduated from UCSD, Polly has over 6 years experience in both public accounting and private industry. She is experienced in managing multiple clients in multiple states and countries simultaneously. She is also skilled in conducting financial reporting, tax filing, payroll, AP & AR handling. In this fast paced world, Polly understands that we have to improve ourselves constantly to keep up with the world. With her enthusiastic personality, she is motivated and ready to work hard in order to grow with the company as well as our clients. 

Deanna Cotogno
Consulting Accounting Manager
Deanna is an upbeat and detailed oriented accounting professional with over 10 years of progressive experience including serving as a Controller in the construction/real estate market for the last few years.
She has had varied opportunities with continual success developing accounting processes as well as HR programs from scratch. Deanna finds her best success in auditing, managerial accounting, business, and talent development. Utilizing a servant leadership mindset, she will always listen and create custom solutions to exceed goals and meet needs in the most efficient way possible.

Mike Cunningham
Mike is a financial leader with a track record of scaling high-growth companies, while ensuring effective modeling, fundraising, controls and execution. His experience is broad-based and cross-functional having been an initial member of startups to large, publicly traded enterprises. In addition to the core financial functions, he has also led Treasury, IT, Insurance/Risk Management, HR, and Legal departments. His strength lies in his coach/player approach and knows how to navigate complicated situations, arrive at an answer quickly, and translate financial analysis into clear and insightful recommendations.

Tim Swoboda
Tim is a CPA with over 15 years of experience in Accounting & Finance.  Tim has held Controller and Vice President positions in the automotive and aerospace industries.  He has over 10 years of manufacturing experience and over 6 years of commercial real estate experience.  Tim prides himself on bringing teams together to develop and improve processes and teams.  He enjoys rolling up his sleeves and being involved in the action.

John Cassidy
John is a finance and accounting professional with 8 years of experience in high-growth startups scaling them from early-stage through to liquidity events. John has a wide breadth of experience, working with businesses in software, government contracting, and e-commerce, drawing on these diverse business models to provide unique perspectives to support business expansion and growth. As his experience illustrates, he enjoys expanding the knowledge base of his clients as well as himself, supporting his education with a Masters in Accounting from the Kenan-Flagler Business School of UNC-Chapel Hill and a BA in Economics from San Diego State University.

Brittani Anderson
Business Development Manager
Brittani Anderson is a Business Development Manager in San Diego. She's lived there for 6 years after moving from Arizona where she got her bachelors in business from Arizona State. Being a foodie and traveling are her favorite hobbies, along with the gym as it keeps her sanity.
"I have enjoyed sales throughout my career because of all the people I get to meet and all the different business industries I get to learn about along the way. I look forward to my next adventure as a Business Development Manager at CFO Hub and providing solutions for businesses alongside our incredible team!"

Caitlyn Parel
Caitlyn is an Accounting major working to achieve her BAcc and MAcc at the University of San Diego. She has competed on a team in Deloitte's Tax Consulting Job Simulation, in which she gained an understanding of tax consulting fundamentals and the ability to communicate tax strategies to clients by developing tax planning alternatives. She plans to use these skills and the knowledge she's gained through her courses to provide the best results for clients. 

Emily Arnold
Emily Arnold is a multifaceted executive with substantial experience in accounting, finance, operations, and compliance.  She has a proven track record across startups, growth, and mature firms.  Emily works closely with stakeholders to increase productivity, protect margins, and identify key areas to drive EBITDA growth. 
Emily's most recent role concluded with the sale of the company to a private equity firm.  She was integral in preparing the company to go to market and the successful transaction and integration into the parent company.

Josh Hadlock
Joshua Hadlock is an accounting professional with 15 years' experience in the accounting industry. A strong work ethic and willing to do what it takes to get the job done right, in a timely manner, and with a proven track record for excellence.   Strong interpersonal, management, and customer service skills.  He is easily able to build strong relationships across a large range of colleague groups and levels. He loves being able to look at a process and find a better way to get it done. 
Consulting Staff Accountant
Dayna has almost ten years industry experience as a bookkeeper, staff accountant and accounting manager. Her knack for automation, systems integration and making accounting efficient aid her passion in helping businesses and entrepreneurs have clean accounting and stay in compliance without wasting money or time. She has experience across the accounting cycle from A/R, A/P, account reconciliations, payroll, sales tax, year end tax preparation and client training. She has worked with florists, landscaping, painting, construction, manufacturing and ecommerce based companies ranging from no sales to over ten million annually.